Our group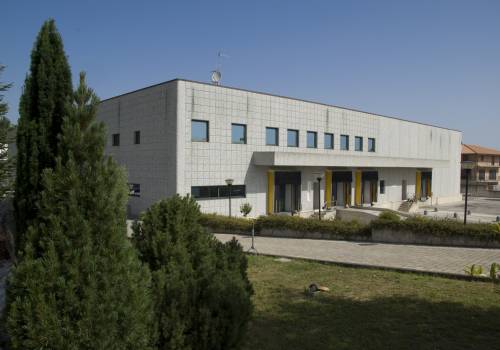 Jubatti Group, grown through years always in keeping with its origins and respect for tradition, was conceived to widen the range of its activities, to be able to promptly and effectively compete on the market and to offer, in all its sectors, the best specialization. Different companies are run by a sole management, sharing the same policy:
Carlo and Gianfranco Iubatti & C. sas, which supplies all the Group's companies with the administrative and marketing services, and coordinates the development and research of new products, a pivotal tenet in our business policy.
Soalca srl, which exclusively deals in production. Its activities range from the selection of suppliers, farms, and meats, to the processing in the modern plant and to packaging.
Jubatti srl, which deals in the management of the historical butcher's shop in Guardiagrele, in the province of Chieti.
Gieffe srl, which deals in the widespread and prompt transport to the points of sale thanks to a wide and well equipped car fleet.
Italian Meat Centro srl, which expresses the Groups' innovative impetus and capacity to enter the emerging markets. Set through a joint venture with Molteni Carni srl, this business meets GOD's needs to refer to a close circle of suppliers, able to guarantee a commercial supply at the national level, guaranteeing the differentiation and typicalness of the processing of products at the local level. Lasting quality, safety, and complete reliability become "certainties" for both the great distribution and the consumer.