Meat Appetizers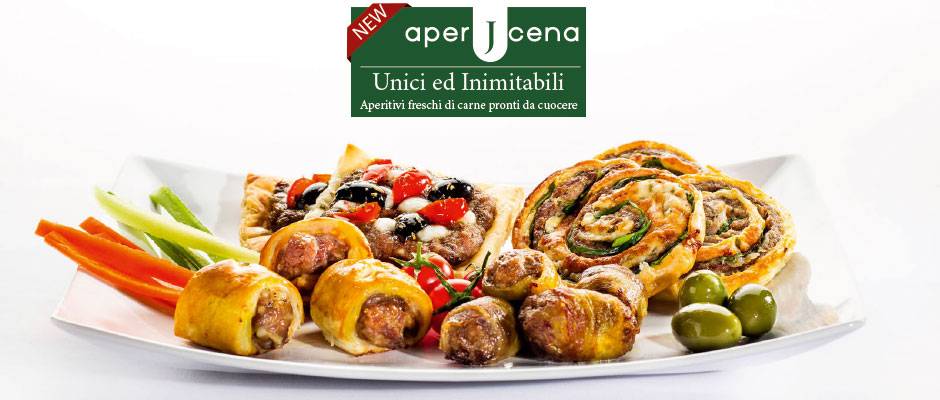 Apericena is a line of products conceived to prepare excellent appetizers at home. Jubatti has put on the market an innovative line of ready-to-cook products, characterized by convenience and taste. Jubatti's appetizers are made with the best meat and ingredients placed on a thin base of puff pastry.
Unique and inimitable, Apericena are fresh meat appetizers, ready to be cooked in just 20 minutes! Friends for dinner without notice? With Jubatti's Apericena you will never be caught off balance and you will surprise your guests every time!
Apericena – fresh ready-to-cook
The line of ready-to-cook appetizers is characterized by the great freshness of the ingredients; Jubatti does not use deep-frozen food thus guaranteeing a unique and natural taste.
We perfectly know the value of variety and fantasy in cooking, especially in the case of appetizers, and for this reason we offer:
Pizzette – thin puff pastry covered by beef or pork meat, pachino tomatoes, mozzarella and black olives;
Girandole – beef and pork meat with cheese and fresh rocket all rolled together in a layer of puff pastry;
Rotolini – puff pastry stuffed with tender beef and pork meat, covered by a crispy thin layer of bacon;
Rustici – tasty little sausages covered by a fragrant puff pastry.