Horeca meat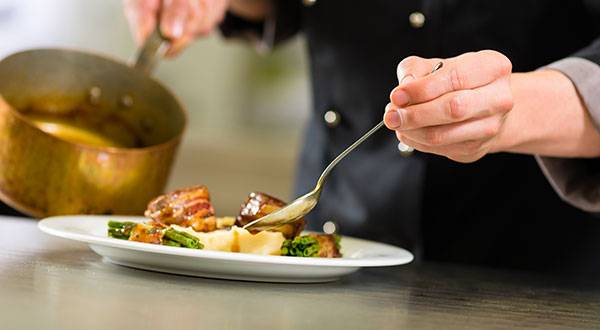 Jubatti's meat line Horeca is dedicated exclusively to hoteliers and catering and banqueting experts. With Horeca we stroke a balance between quality, creativity, and service. We only choose excellent and controlled meat, chefs with great creativity, and avail ourselves of an impeccable service.
We are aware of the importance of offering, in the service sector, always tasty and genuine dishes. This is the reason why we meticulously select our raw material and masterly process our products with selected ingredients.
Horeca meat for sector experts
Our meat is a raw material which greatly suits the preparation of canonical traditional dishes, but it is also perfect for more elaborate dishes, thus enabling us to easily follow the market tastes with which catering experts have to comply.
Moreover, with an experience of more than sixty years in this sector, we are able to offer to our customers a thorough personalization of orders and guarantee a fast and punctual delivery. Soalca's Horeca meat is a reference point in the sector.