Skin meat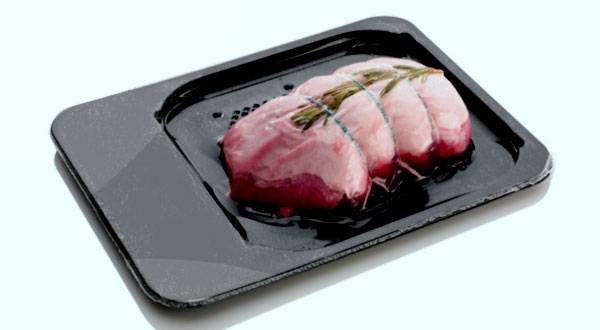 In order to guarantee the safe preservation of the high quality of its meat, Jubatti has introduced an innovative packaging technology, halfway between protective or modified atmosphere and vacuum seal: skinpack.
Skinpack is the new frontier of meat packaging which allows to preserve the freshness of the products: thanks to a thin protective film, the meat remains even more tender because the usual hanging process can be prolonged.
Skin meat is available in light, handy, and easy to transport and store packaging. Jubatti also offers to its customers the possibility of personalizing the packaging – tubs of different shapes and colours are indeed available.
We suggest Skin meat to small and great distribution for its undisputed advantages: smaller shelf and storage room; greater packaging resistance; better preservation of meat.
Skin meat – Protected quality
Jubatti offers a wide range of skin packaged meat:
Meat from the world – a line made up of fine meat, selected among the best international meats such as Irish fillet, chop, cube roll and roast beef; Argentine roast beef; U.S. Black Angus cutlet (inner part of the hindquarters); Scottish chop and roast beef; Danish entrecôte and sirloin.
Jubatti's Skin Meat: first choice meat, great variety, and safeguarded quality to guarantee a tasty and natural meal.